I love bright colors! I love to wear them, I love to look at them, and I LOVE to dress my kids in brights. This dress was a no-brainer: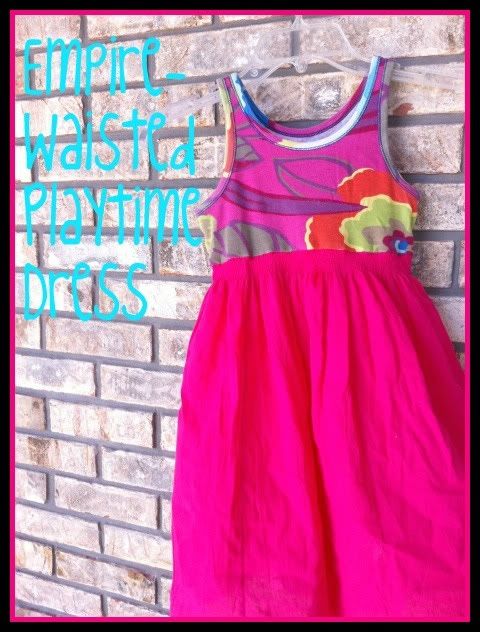 Easy peasy - just sewed a shirred skirt to the top third of this Gap tank top:
...which my daughter, sadly, had long outgrown. The best part is that the 'skirt' was made from the bottom of a womens 2X blouse that I thrifted awhile back, so the whole refashion cost $1.99 - and I still have fabric left over!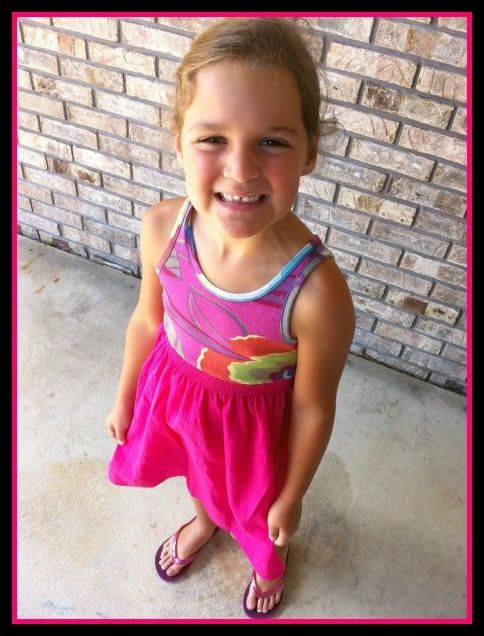 Here it is on my model.
Here is my model 'handling' some of her adoring fans.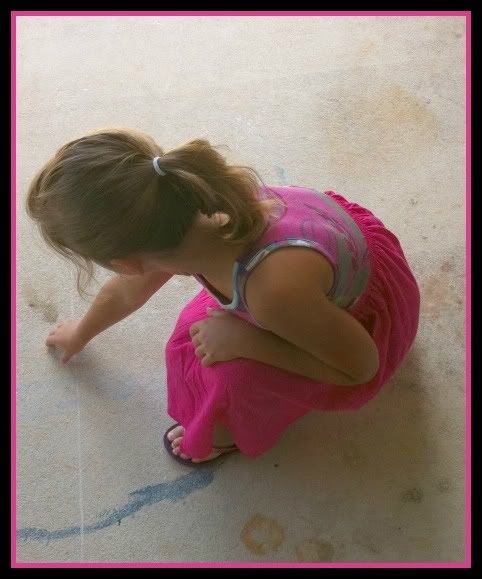 ...aaaand here is my model looking at bugs. She's very down to earth.
Since this fabric was already tube-shaped, what with having been the bottom of a blouse, I did my shirring in a spiral - only one long row, in a circle. I also didn't have to hem it! Bonus! I kept the bottom of the tank and the sleeves and neckline from the blouse, and used them in two other projects.
True life: I sewed most of this while watching a P90-X infomercial. I felt much fitter after watching all of those people work so hard. I also had this song in my head the entire time, which I am sharing with you in hopes that it will somehow purge from my brain: